Deciding on the best rug that will suit your taste and standard requires thorough research and meticulous choice among the best area rugs available in the market. There are synthetic and natural area rugs to choose from. To proceed with considering which is which, you are in great need to know first what an area rug is.
Area rugs are tremendously embellished for making your space more aesthetically appealing and stunning. It overwhelmingly commits to adding a vibrant look and transformational effect to your place. It is also said to be an owner's way of conveying their character by letting the ambiance of the rugs dominate the area, attracting the visitors.
Moreover, it also helps define your home's space, protects your floors, and truly helps in safely grounding your furniture. 
Having that in mind, it should be a must for you to prioritize what will be the best area rugs for your humble abode. This article will help you choose among the best and be informed with some tips to arrive at the finest choice. If you want the best one, you will certainly not settle for less than what you can ideally have.
What Makes Rugs the Best One?
Defining what a "best area rug" is will not be a problem, especially if you are particular with the tone, theme, and mood of your home's design. Aside from the pattern, color, and texture it brings, there are still various considerations for you to pinpoint if a rug will be the one suitable for your area. You could have picked natural area rugs instead of synthetically produced because of the harm it could cause in the long run, especially if you would like to secure the safety of your household.
Nevertheless, securing the scale, purpose, and type of your place is a must to master. If you plan to have some significant redecoration by being somehow "extra," then maybe you can consider adding some living room area rugs to make it happen.
Knowing that the style and functions of area rugs greatly vary nowadays (based on the lighting and furniture you have), the dilemma of picking the best one is a thing you are concerned about.
Things You Should Know in Choosing the Best Area Rugs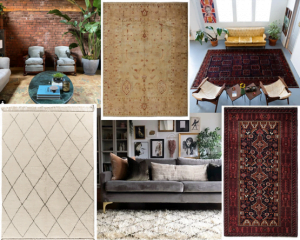 As area rugs can be a powerful tool to capture a phenomenal redefining of your homes through its natural fairness and complementary effect to your overall interior, choosing the best should come with some key considerations.
Below are some helpful tips and guidelines that you can follow:
Aligning the area rugs to your home's overall atmosphere or ambiance is a necessary factor that you should think about. Considering the art displays and the shading of the decoration in your room, it is vital to complement the rug you will use to them.
You will not afford to fail in this part, for area rugs significantly catch your visitors' attention; that is why you are to make sure that the aura you want to embody will not be compromised. Take into account your current color schemes, the furniture you have, and even the color palette of your walls – then decide what will be the right area rug that will fit it. Jaipur Living rugs an eco-friendly area rug can help you with that as they have an extensive collection of themes and designs that will set the tone of your space. 
As area rugs can be a powerful tool to capture a phenomenal redefining of your homes through its natural fairness and complementary effect to your overall interior, choosing the best should come with some key considerations.
Placement Area
Another thing to ask yourself is where you are going to place the area rug. Knowing this will be a marking point for you to understand what size to buy and what kind of area rug to choose.
Each room requires a different area rug size, and even the type of it will vary, based on the design and style of furniture you have. Trans Ocean area rugs are available at the market that offers sizes that tailor fit your room's space. Not to mention, their supreme collection of designs can take your breath away.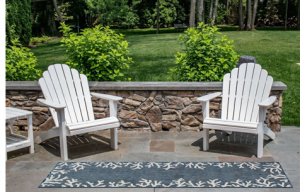 Materials Used
As you decide not to settle for anything less than what you can perfectly have for your area rugs, it is also a must for you to be conscientious in ensuring that you have the finest and durable materials for the area rug of your choice. 
It is always better to go for handmade rugs and those with sisal materials, a type of natural area rug for durability. It is a plus if you can find an area rug that is stain-resistant to maintain its beauty longer than usual. Securing this will also help save costs and acquire a sustainable product for your home.     
Conclusion
Choosing the best area rug for your place can be one of the manifestations of how you care for your family. Educating yourself about the varieties of considerations as you pick one is genuinely a commendable trait you should make as a habit.