Bathrooms are also referred to as comfort rooms for a reason. The bathroom is a space where one can be fully serene, comfortable, and relaxed. It is a private sacred space where one can feel refreshed, renewed, and reinvigorated. Hence, it is of prime importance that one always feels safe and secure when inside the bathroom. The feeling of safety and security should always be a priority when in a bathroom. It's hard to feel relaxed and renewed when one feels angst, concerned, and worried. This is the result of having bathrooms that were designed without considering one's safety. To help you in making sure that everyone who will use your bathroom will feel safe and secured at all times (including yourself), we asked experts to share important safety tips. Doing the following will ensure that you and your loved ones will always feel safe and secure when in the bathroom.
Safety Tip #1: Slip-proof your bathroom
The easiest way to ensure that no one suffers from slipping or falling while in the bathroom is to simply make everything within reach. That is the secret. That really is all there is to it. Slipping and falling are always caused by having to go reach for something while doing something else. To avoid this and never have to worry about anyone slipping, simply make all necessary items easily accessible. This is where planning ahead will greatly help. Dedicate an hour or two to envisioning how people move about in your bathroom. Strategize the placement of all shampoo bottles, soaps, and towel racks.
To keep your floor from being slippery, you should clean regularly to avoid mold and mildew build-up. If you want to ensure that your bathroom does not become moldy and unsafe, you should work with one of the best bathroom tiling companies in Perth, Gib Tiling. Gib Tiling experts can flawlessly install tiles that are very easy to maintain and keep safe from excessive moisture. To completely avoid slip-ups, you should also invest in anti-slip mats. Place them on floors that get heavy foot traffic in the bathroom.
Safety Tip #2: Use step tools
This safety tip is important if you have kids around. As they grow, they would want to be reaching for things on their own and you would want to ensure that they don't encounter accidents. To do that, you should simply have step tools. Kids can conveniently use step tools when reaching for high items and brushing their teeth. Kids are prone to accidents in the bathroom because they still lack foresight. They end up doing stuff like reaching for high items even when they're wet. Such mishaps are easily avoidable if you'd install a stepping tool and teach them how to properly use it.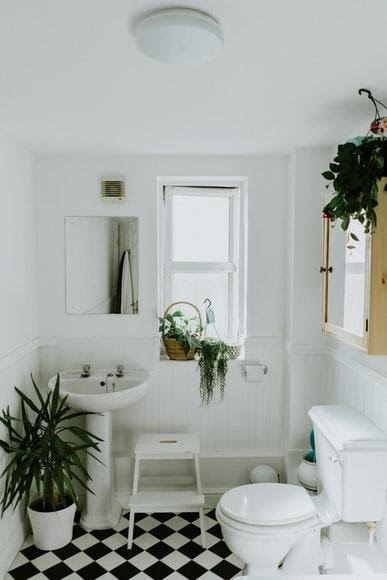 Safety Tip #3: Grab bars
Grab bars are best if you live with elders. It's also best if you or anyone in your family is undergoing physical therapy or experiencing limited motion capabilities. A grab bar will ensure that you will always have something to support you when you are to sit or to stand when in the bathroom. Securing one's safety when in the bathroom is simply all about making sure that one's body can always be confidently supported when needed. This is something that grab bars can easily provide.
Safety Tip #4: People should have the choice to seat
Standing is the default position when one is in the bathroom. This does not have to be the case if you or you live with someone who needs more comfort when in the bathroom. This is the case if you live with elders or individuals who have a hard time standing for long periods. You can simply install a bath seat or shower seat. Through it, you or your loved one can always conveniently and comfortably sit whenever they take a bath. There are so many designs and styles to choose from so it would be best if you'd consult design experts if you're the kind who easily gets overwhelmed with choices. Don't forget to factor in your weight or the weight of your loved ones when planning for a bath seat or shower seat.
Safety Tip #5: Water temperature
You should always ensure that your bathroom's water temperature is not too hot. Water that is too hot can easily burn kids and elders. You should make it a habit to regulate your water. Make it a point to set a safe maximum water temperature. To help you in regulating temperature, you could invest in heat-sensitive toys that you and your loved ones can use in checking if the water's temperature is safe.
Safety Tip #6: Phone System
To secure full safety, security, and protection, you should have a phone installed in your bathroom. This may seem counterproductive given that almost all individuals now have cellphones but this layer of protection can spell the difference between life and death in cases when accidents happen. With one duly installed, you or your loved ones can easily call for help. Immediate help should always be accessible and it is something that you and your loved one will certainly always have if you'd install a phone system in the bathroom. To level up your safety game, you can also consider installing a medical alert system.
Safety Tip #7: Lighting Mood lighting is perfect but you should never miss out on installing lights that will make it easier for everyone in the house to easily reach for things and regularly clean. You should install lighting that is bright enough to support anyone in case an earring would go missing or a leak needs to be investigated. Soft lighting should be installed if you're the kind who frequent the bathroom at night.