Introduction
Building a home is a significant investment and understanding the costs involved is crucial for anyone looking to construct a new house. In this blog post, we explore the average cost to build a 1,500 sq ft house, breaking down the expenses into various components and factors that influence the overall budget.
Key Factors Affecting the Cost
Location
The cost of building a house can vary greatly depending on the location. Urban areas typically have higher costs due to the price of land and labor, while rural areas might offer more affordability.
Material Choices
The type of materials used greatly affects the overall cost. Standard materials are generally more affordable, while high-end or custom materials can significantly increase the budget.
Labor Costs
Labor costs vary by region and the complexity of the project. Skilled labor for specialized work can also add to the total expense.
Design Complexity
A simple, straightforward design is less expensive to build than a house with complex architectural features and custom designs.
Average Cost Breakdown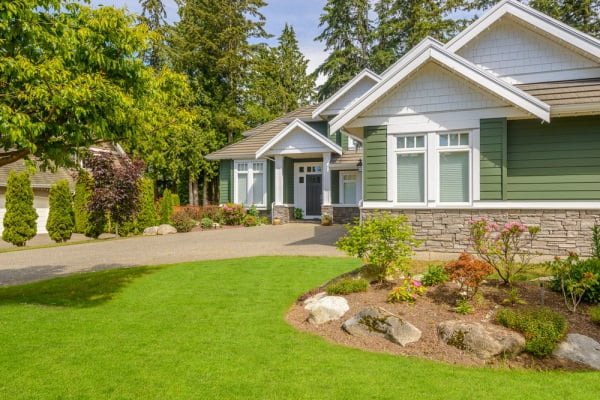 Foundation and Framing
Foundation: The cost for a concrete foundation can range from $4 to $7 per square foot.
Framing: Framing typically costs between $7 and $16 per square foot.
Exterior and Roofing
Exterior Finish: Exterior finishes like siding or stucco can cost between $2 and $14 per square foot.
Roofing: Roof installation may range from $3 to $7 per square foot.
Interior Finishes
Drywall and Insulation: These typically cost between $1.50 and $3 per square foot.
Flooring: Flooring costs can range from $1 to $12 per square foot, depending on the material.
Cabinetry and Countertops: Expect to spend $3,000 to $15,000 on average for a standard kitchen.
Systems
HVAC: A new HVAC system might cost between $1.50 and $4 per square foot.
Plumbing: Plumbing costs can average $4 to $10 per square foot.
Electrical: Electrical work generally costs between $3 to $8 per square foot.
Additional Costs
Permits: Building permits vary by location but can cost a few thousand dollars.
Landscaping: Basic landscaping can start at a few thousand dollars and go up depending on complexity.
Total Estimated Cost
Considering these factors, the average cost to build a 1,500 sq ft house can range between $150,000 and $300,000 or more. This translates to an average of $100 to $200 per square foot, but this can fluctuate based on the factors mentioned above.
Conclusion
The cost to build a 1,500 sq ft house is influenced by a multitude of factors, including location, materials, and labor. While the average cost can give you a starting point, it's important to consider the specific details of your project for a more accurate estimate. Consulting with local builders and contractors can help refine your budget and ensure your new home meets both your financial and lifestyle needs. Remember, careful planning and consideration of all variables are key to a successful home-building project.